Opportunities for Experienced Civil Engineering Professionals in New Zealand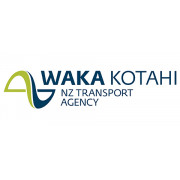 Opportunities for Experienced Civil Engineering Professionals in New Zealand
We understand that COVID-19 has made things challenging. If you are a Kiwi looking to return home or someone who is considering relocating to New Zealand in the future we would be interested in hearing from you.  
If you are keen to make the move to New Zealand within the next 6 – 12 months, we will be able guide you through the options that are available.
We are Waka Kotahi – NZ Transport Agency. 
'Waka' means 'vessel' and 'kotahi' means 'one', so our Māori name conveys the concept of 'travelling together as one' and embraces integration, affordability, safety, responsiveness and sustainability.
We shape New Zealand's transport networks and people's safe and efficient use of them. We are growing with a recently announced $6.8 billion NZ upgrade programme on top of our current operating budget ensuring we will deliver an increasing programme of work every year.
We have amazing opportunities for you, and if you have the skills we need, this is where our paths meet. Look through the jobs below or reach out and make a connection.