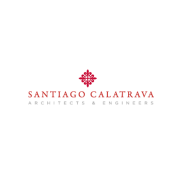 CAD TECHNICIAN
We are seeking experienced CAD TECHNICIANS to work on unusual and demanding building and bridge projects in our Head Office in Zurich, Switzerland.
Qualification requirements:
A technical degree in drafting technology
Minimum 5 years experience (post-graduate) in the fields of civil/structural engineering, architecture or related fields (product-/industrial design, mechanical or aviation engineering)
Highly proficient in Revit or other BIM programs and AutoCAD 2D/3D
Ability to work to tight deadlines
Ability to work as part of a team
Candidates with fluent English will be treated preferentially
German language skills will be considered a plus
Can legally work in Switzerland
Submission requirements:
Cover letter stating candidate's level, relevant skills and experience
Resume or CV that meet the qualifications listed above (2 pages or less)
Portfolio of work samples in PDF format (max. 5MB) or as Hardcopy (max. A4 format)
For the successful candidate, we can offer a long-term collaboration with our multinational team of architects and engineers on international projects.
Contact:
Calatrava Valls SA
Human Resource Engineers
Parkring 11
8002 Zurich
Switzerland
T +41 44 204 50 00
job.engineer.zurich@calatrava.com