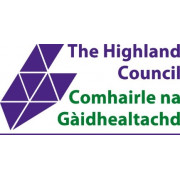 Principal Engineer
Ref:  HGH11197
The Project Design Unit is seeking an ambitious, experienced Engineer to lead one of our design teams delivering The Highland Council's capital programme.  You must possess excellent communication skills with an ability to present complex technical issues in a concise and logical manner.
Based in our Inverness office, this is an exciting opportunity to lead one of the teams responsible for design and contract preparation of construction projects.  The post holder will ensure that the designs for Capital Projects are carried out to a high standard and ensure compliance with national standards.  In addition will draft and oversee the preparation of contract documentation and drawings whilst maintaining quality assurance.
Professionalism, self-motivation and an ability to problem solve will be required in order to ensure best practice and you will be a capable negotiator with excellent communication skills.  A motivational leader, you will inspire teams to deliver on-time and in-budget. 
To apply for this vacancy online please click on the 'apply' button below. 
Closing date is Monday 4th October 2021
Informal information is available, please email or phone Garry Smith
01408 635315
0 7504 521365