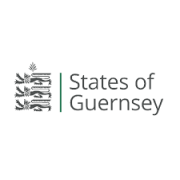 Project Engineer
Property, Technical & Facilities Management Team
Grade: EGIII £42,206 - £44,969 - EGIV £46,350 - £48,965 BAR EGV £50,325 - £53,166 per annum.
The States of Guernsey are looking to recruit a Project Engineer to join the Property, Technical and Facilities Management Team.
The Project Engineer will be required to provide assistance/participation in the design, specification and provision of contract documentation for civil engineering and construction projects entered into by the States of Guernsey and the project management of minor engineering, construction and environmental management projects, taking responsibility for larger projects as experience and competence is proven.
They will be expected to work on a number of multi-disciplinary Civil Engineering and Construction projects and must therefore be comfortable to work with and report to different project leads.
Contact: Sean Harvey - Civil and Infrastructure Manager on tel. (01481) 223476 or email: sean.harvey@gov.gg
We strongly advise that applicants speak to the contact named above before applying for this role.
Closing Date: 26 September 2022