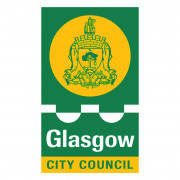 Tunnel Manager (Clyde Tunnel & Tidal Weir)
£44,161.30 - £51,261.07
Location: Clyde Tunnel Main Office, 959 Dumbarton Road, Glasgow G14 9UF
Ref: GLA07134
Glasgow City Council is seeking a Clyde Tunnel Manager (Road Tunnel Safety Regulations 2007). An engineering and roads management experience are essential.  You must be able to evaluate information, write reports and deliver presentations.  A driving license, membership of professional body and a IOSH certificate are desirable.
Please note this is a re advertisement and previous applicants should not re-apply.
To apply for this vacancy online please visit https://www.myjobscotland.gov.uk/councils/glasgow/jobs/tunnel-manager-clyde-tunnel-tidal-weirreadvertisement-221827
Closing date is 11.59pm on Sunday 20th June 2021
Information is available in alternative formats, on request.
Phone 0141 287 9911, option 2