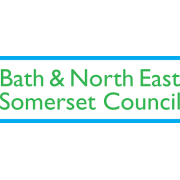 Principal Engineer Highway Agreements
Job reference: 23CORP50865C
Application closing date: 07/06/2023
Salary: £42,503 - £45,495 pa (£22.03 - £23.58 per hour)
We are currently recruiting for a Principal Engineer for Highways Agreements team to work on a full-time contract. This role will be based out of Keynsham however flexible working patterns are available.
About the role:
We have a fantastic opportunity as a Principal Engineer for Highways Agreements to have day to day influence and decision making over highway agreements and our S38/S278 developments. Together with line management responsibility of several people supported by the opportunity for management qualifications to be taken alongside.
The wider Transport & Development team includes the transport development management function and it is expected that the Principal Engineer will strengthen our existing collaborative style of working, getting involved and influencing at early stages highway designs through the planning process.
About you:
We are looking for a motivated individual who can overhaul our current processes and shape a customer facing service that is best in class. To support you in this there is a Senior Engineer, two Clerk of Works plus dedicated technical support.
We are looking for a well organised, resilient individual with excellent communication and report writing skills.
You will be an integral part of large-scale regenerative developments in our UNESCO World Heritage City, beautiful market towns and villages getting involved and influencing concept design prior to planning approval.
Our district offers you a great place to live and work, having a stunning blend of countryside, villages, and towns as well as Bath of course, a World Heritage Site.
Your main place of work will be the award-winning, modern Civic Centre in Keynsham, halfway between Bath and Bristol, easily accessible via car or public transport, with a train station 5 minutes' walk away.
Why B&NES Council?
We offer a wide range of benefits, to ensure that you are paid fairly for your work, have the flexibility to enjoy a great work/life balance, and have the support you need. These include:
A competitive salary package
A range of flexible working and hybrid working options, including flexi-time, four regional offices and home-working, dependent on service requirements
A generous holiday allowance and special leave provisions
The Local Government Pension Scheme
A comprehensive Employee Assistance Programme – whatever life throws at you; we are committed to supporting you and your well-being at work and home
Professional and personal development including in-house training and accredited qualifications including Aspiring Manager and Leadership Development
Discount scheme including the VECTIS card that offers numerous local discounts including cycle to work and free entry to numerous local attractions with B&NES
Interested to find out more?
If you are interested in this post and require more details after reading the job description or just to chat through the role and what's involved, please contact Claire Nimmo on 01225 394338.
To apply
Please use the online application facility.
For further information on applying please see "Application Form Help" page on the Jobs website.
Bath & North East Somerset Council has one overriding purpose – to improve people's lives. We have four core values which shape every aspect of our working life and how we look to the future. These values are to be Bold, Empowered, Supportive and Transparent.
Please explain in your application how you could incorporate these values into the role you are applying for.
As an equal opportunities employer, Bath & North East Somerset Council is committed to the equal treatment of all current and prospective employees and is opposed to discrimination on the basis of age, disability, sex, sexual orientation, pregnancy and maternity, race or ethnicity, religion or belief, gender reassignment, or marriage and civil partnership.
We aspire to have a diverse and inclusive workplace and strongly encourage suitably qualified applicants from a wide range of backgrounds to apply and join us.
Interview Date: w/c 26th June 2023.
Please note the Council operates a policy of prior consideration for roles for any individual on the Council's at-risk register. This means should a redeployee express an interest in this role, providing they meet the essential criteria for the role, they will be interviewed before any shortlisting or interviewing of external candidates.