Senior Innovation Engineer/Consultant
Similar jobs like this one
27 Nov 2023,
Aldwych Consulting
Civil Engineer | Technical | Surveyor
27 Nov 2023,
Aldwych Consulting
Civil Engineer | Design Engineer
27 Nov 2023,
Aldwych Consulting
Civil Engineer | Infrastructure Engineer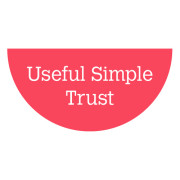 Senior Innovation Engineer/Consultant
Senior Innovation Engineer/Consultant
Location: London (Hybrid working: 2/3 days in the office)
Contract Type: Permanent
Salary: £50k-60k DOE
Hours: Full Time (37.5h p/w)
What makes us different
The Useful Simple Trust (UST) is a highly renowned group of professional design and consultancy practices, driving change through our four brands: Expedition Engineering, Useful Projects, Useful Studio and Thomas Matthews.
The company has 80+ talented and committed civil and structural engineers, architects, construction innovation consultants, strategists, designers and sustainability experts who work side-by-side creating positive outcomes for our changing environment following our key company values: Work for Good, More with Less, Restore and Adapt and Get, Set, Zero. As a Social Enterprise, B-Corp™ and Employee Benefit Organisation, we do things differently. Our people are highly motivated and committed, in part because our structure and values mean that our combined success is shared equitably. We share part of our profit and re-invest the rest in research, social and environmental projects. We deliver purposeful projects that we believe have a sustainable impact on our clients and the wider human environment. We are particularly focused on the sector's biggest challenges around productivity, resource efficiency and the climate emergency / net zero.
Expedition Engineering is an award-winning engineering consultancy and has a rapidly growing pipeline of work offering innovation consulting in the infrastructure and construction sector – with a client list including HS2, Network Rail, National Highways, Environment Agency, UK water companies, several major contractors and Innovate UK - and we are looking to expand our team. We work as an innovation partner to our clients, advising on efficiency and process improvements, solving challenges with novel designs, partnering with supply chains to deliver innovations at scale, and guiding the efficient delivery of innovations in practice.
We use a range of idea generation and project delivery techniques, recognising the importance of neurodiversity in both creating and evaluating ideas. Our in-house team includes experts with backgrounds in sustainability, structural and civil engineering, environmental engineering, construction, process improvement, Lean, digital technology and practical innovation delivery. We also work collaboratively with a network of academics and practitioners to augment our skill set.
Our key workstreams in innovation include:
• Delivering a transformative low carbon programme with a major infrastructure client. Roll out of common elements of design.
• Accelerating industrialised bridge construction, as exemplified through our innovative AVA pedestrian bridge.
• Delivering a game changing productivity strategy for a major programme of capital works.
• Developing new methods of delivering and scaling innovations after pilot stage.
• Unlocking industrialised construction for a major construction programme in the energy sector.
What we are looking for
We are looking for a Senior Innovation Engineer with 7 or more years' experience (up to Principal Engineer level) to join our team growing team. We offer excellent career development opportunities whilst working closely with our key clients. As a key member of the team, you will play an important role in the planning and delivery of innovation projects. You will utilise your technical knowledge and experience of infrastructure engineering projects to identify and develop opportunities for innovation and help to deliver those opportunities through pilots or other means. The role comprises of but not limited to:
Contributing to the technical delivery of innovation consultancy projects, including:
- Ability to lead projects delivering process improvements using Lean (or similar) concepts to a broad range of project types
- Technical analysis of project-based engineering challenges and opportunities
- Research into industry-wide challenges within the construction and infrastructure sectors.
- Report writing
- Presentation preparation and delivery
- Working with contractors and supply chains to deliver practical innovations
Contributing to the commercial delivery of innovation consultancy projects, including:
- Commercial and technical management of projects using our systems and processes (level of responsibility commensurate with seniority of candidate)
 - Communicating with clients and helping to maintain productive client relationships
(level of responsibility commensurate with seniority of candidate)
- Supporting marketing and social media activities
Participation in cross-trust activities, including B Corp™ initiatives.
Attributes
Professional qualifications and core knowledge are expected to include:
• Membership of an appropriate professional body such as ICE, CIBSE, IMechE, IStructE, CIWEM (or similar) and ideally be chartered (or working towards chartership)
• A demonstrated understanding of the innovation challenges facing the construction sector, and ability to deliver innovation pilots
• Lean expert certification is preferred
Skills and Knowledge
​The successful candidate will demonstrate the following skills:
• Delivery of high-quality technical advice, client reports, technical publications and presentations etc.
• Demonstrated engineering project management (construction sector).
• Strong analytical and research skills.
• Excellent report writing skills.
• Ability to effectively communicate to clients and other stakeholders (technical and non-technical).
• Professional knowledge of one or more of the following engineering/constructions related areas:
    - Civil, structural, water, energy, rail and/or the built environment.
• Expertise in lean techniques and tools, process mapping etc.
• Desirably, skills and/or experience in GIS, data visualisation and analysis.
Personal attributes
• An understanding of the Trust's ethos, and willingness to carry out work in line with our ethos
• Committed and proactive approach, with a passion for creating a better built environment in line with the Trust's values
• Collaborative and team player
• Flexible and adaptable, to work in an SME organisation with a fast moving and growing work pipeline
What we offer
​We believe in investing and growing our people as much as we do our business. We foster talent, equal opportunity, diversity, inclusion, and wellbeing to develop a high performing and sustainable workforce.
The package comprises:
• Flexible working including 9-day fortnight scheme
• Bupa Private medical insurance
• Annual Eyecare Scheme
• Workplace Health Assured & WeCare 24/7 EAP access
• Life Assurance
• Company pension scheme
• Cycle to work scheme