Covid-19 | Which firms are working on temporary hospitals
Across the UK, engineering firms have been working with the NHS to deliver Nightingale Hospitals to tackle the coronavirus.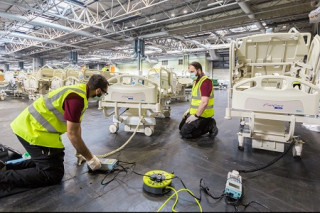 Delivered in phases, the first beds have been released in field hospitals in London, Birmingham, Manchester and Cardiff. Other locations across the country are following suit. Here's a round up of where the different projects are at so far.
Read the full article on the New Civil Engineer website.